Create Your Life Workshops
Life's journey essentially is a healing journey. Following the best efforts of the generations before us, we are called upon to play a part in healing humanity, which means initially, healing ourselves at the deepest level of our being.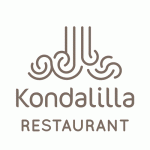 This Create Your Life Workshop is aimed at empowering you, the participant, and providing you with the knowledge, understanding, and practical skills needed to create a life, where disease becomes virtually non- existent, increased longevity is a definite possibility, negative emotions can be healed within minutes, and intimate love relationships can be intelligently and beautifully enriched.
Note: We offer an 11% discount on your meal for ticket holders wishing to enjoy dinner beforehand at the Kondalilla Restaurant starting at 5pm. Reservations are essential.